Marcadora láser
Enhanced productivity is one of an important consideration when customers choose laser equipments. While constant and a large number of processing is required, GCC LaserPro recommend you the StellarMark with high speed galvanometer scanhead to optimize your work efficiency.
To meet customers' various needs, GCC LaserPro launches H230 series combining high speed galvanometer scanhead and XY table, providing high quality engraving output and large-sized working table, allowing customers more flexibility on placing working objects.
This month, GCC LaserPro Application Lab demonstrates how to use the placement of working objects on H230's large working table and engrave multiple pieces at one time by H230's galvo scanhead system.
Materials to be prepared:

Anodized Aluminum Dog Tag
Process:
Step 1. Put the jig on to H230's working table.
Step 2. On the Property Table of G-Mark Library, Check "Global" and "Tiling" à check "Enable " & "Split byLayer" on Tiling Setting
Step 3. Before engraving, user can use preview mode to check whether the engraving position is correct.

Step 4. Press "Marking" à "Exec" to start the engraving.

Sample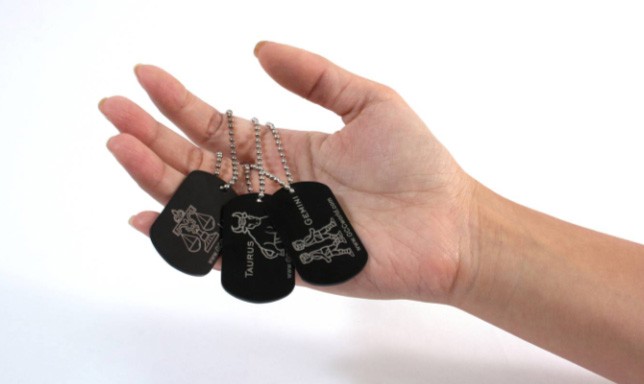 Tips:
Before engraving, please confirm jig and material is appropriately aligned to avoid wearing out the material.