Nota de Prensa
Mar.2012
Automatic Blade Length Detection - New Feature for GCC cutting plotters
GCC, a global forefront equipment-manufacturing provider in the visual-tech industry, is excited to present a new feature for Jaguar Series Cutting Plotters: Automatic Blade Length Detection.

A new blade holder with a scale and a carriage with a mark will be provided with GCC cutting plotters to enable users to adjust the blade length in a faster and more user-friendly way. This blade holder detects blade length automatically and shows how the knob needs to be turned on the LCM.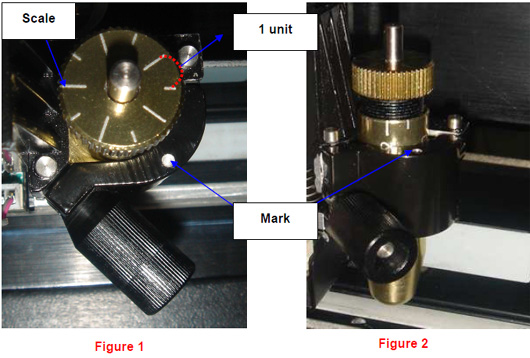 There are 10 units on the scale; each unit equals to 0.05 mm, allowing users to adjust the blade length for 0.00mm-5.00mm according to different materials and applications involved. Users will no longer have to remove the blade holder from the carriage when the blade length has to be adjusted, thus simplifying the work flow and raising job efficiency. This feature is applied to units with the serial number of L70990 and beyond.

Please see here for a more detailed instruction on this feature.

For more product information, please contact local GCC sale representatives in your area or visit http://www.gccworld.com/.


About GCC
GCC, a global leader in professional large format UV curable inkjet printer, laser engraving/cutting/marking systems, vinyl cutting equipment, provides businesses, governments, and consumers with innovative and reliable solutions. Headquartered in Taipei, Taiwan, GCC has branch offices in Walnut, CA and Capelle a/d IJssel, Netherlands. With over 100 current and pending worldwide product patents and trademarks, GCC has earned a worldwide reputation for innovation, quality and reliability in the awards & recognition, sign, personalization and manufacturing industries.