Nota de Prensa
Jun.2012
New Roll to Roll Autofeeder for GCC LaserPro Spirit & Spirit LS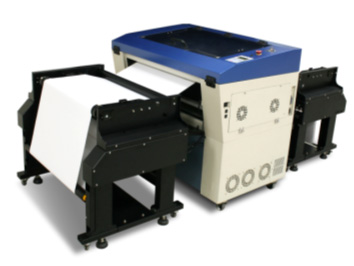 GCC, a global forefront equipment-manufacturing provider in the visual-tech industry, is pleased to announce the new optional Roll to Roll Autofeeder device, available for GCC LaserPro Spirit & Spirit LS.

The Roll to Roll Autofeeder unit is a superior user-friendly optional item that can be used in tandem with GCC LaserPro Spirit or Spirit LS models to form an automated engraving system when working with rolled material. For instance, if used with Heat transferable material such as PureFlex or SEF heat transfer papers, the laser can produce very exquisite and delicate patterns which can be heat pressed directly without the need for weeding. The Roll to Roll Autofeeder is the essential solution to mass production requirements.

Don't hesitate, contact your local sales representative for more information.