Nota de Prensa
Aug.2012
Taiwan Vice President Wu Den-Yih Met GCC LaserPro User in Belize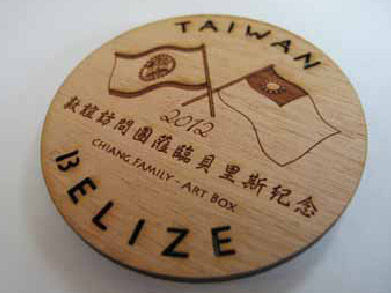 GCC, a global forefront equipment-manufacturing provider in the visual communication industry, is proud that our GCC LaserPro products are marketed worldwide and played a role in Taiwan Vice President Wu Den-Yih's Latin America tour aimed at boosting robust bilateral relations.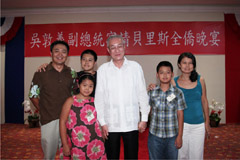 Taiwan Vice President Wu Den-Yih kicked off his Latin America visit on 8/13. On his first full day in Belize, 8/19, 2012, the Vice President Wu visited Art Box, an art and crafts center operated by a Taiwanese couple, Johnny Chiang and Jill Hu. To welcome the Vice President, Johnny and Jill designed a layout with Belize and R.O.C flags and then used GCC LaserPro laser systems to customize 100 magnet decorations as souvenirs for the Taiwan delegation. Art Box provides the inspiration for the Caribbean art and Belize art, products including apparel, jewelry, paintings and many other hand-crafted gifts.

As an equipment-manufacturing provider, we, GCC are thrilled that our products participated in this meaningful Latin America visit and we'll continue to offer quality, high value-added and user-friendly products to market.

For more product information, please contact local GCC sale representatives in your area or visit http://www.gccworld.com/.