Nota de Prensa
Dec.2012
Chinese Character Rhinestone Application through GCC Cutting Plotters
GCC, a global forefront equipment-manufacturing provider in the visual communication industry, is thrilled to announce that through GCC Cutting Plotters, you can create garments with stunning customized Chinese character rhinestone patterns in a few steps and with enormous fun!

The total solution GCC provides- Rhinestone Transfer System includes StoneCut software from DAS and a professional cutting plotter from GCC. The StoneCut software which includes powerful functions and user-friendly interface is the best choice to make templates for the Rhinestone application. Combined with GCC high quality cutting plotters, GCC Jaguar IV series or Puma III series, the total solution becomes a perfect production tool for the garment customization business. With this simple system, you can expand your business easily.

Now you can apply the Chinese character motif to your garment through this total solution by simply editing the characters in CorelDraw or Adobe Illustrator, outputting it to StoneCut and selecting the number/ size of rhinestones before outputting to GCC Cutting Plotters! This is ideal for giveaways and gifts on Chinese Festivals such as the New Year or simply making personalized outfit with your own characteristic!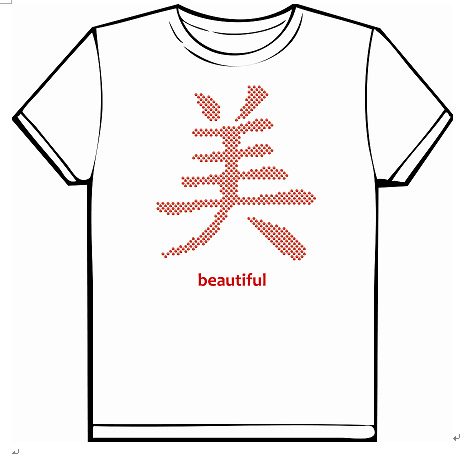 Please see here for more details on rhinestone applications.

For more product information, please contact local GCC sale representatives in your area or visit http://www.gccworld.com/.

About GCC
GCC, a global leader in professional large format UV curable inkjet printer, laser engraving/cutting/marking systems, vinyl cutting equipment, provides businesses, governments, and consumers with innovative and reliable solutions. Headquartered in Taipei, Taiwan, GCC has branch offices in Walnut, CA and Capelle a/d IJssel, Netherlands. With over 100 current and pending worldwide product patents and trademarks, GCC has earned a worldwide reputation for innovation, quality and reliability in the awards & recognition, sign, personalization and manufacturing industries.