Nota de Prensa
Jun.2014
GCC Proudly Sponsor & Demo Spirit GLS in FAB10Barcelona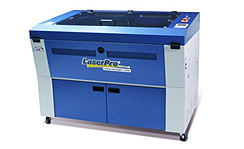 GCC, a global forefront manufacturer in the visual communication industry, is proud to sponsor and demo our quality GCC LaserPro Spirit GLS in the FabLab 10 in Barcelona, 2-8, July, 2014.
ab Labs are digital fabrication laboratories equipped with state-of-the-art technologies which aim to democratize access to personal (and collaborative) manufacturing, and invention. FAB10Barcelona is open to anybody from Barcelona, Europe and the world who is interested in the applications and implications of digital fabrication. visit www.fab10.org/en/home for more information.
"GCC is proud to be part of this one-week event . It's great for us to share our GCC LaserPro Spirit GLS laser engraver as an useful tool to make more creative ideas and projects get fulfilled," says Bill Jen, GCC Europe branch manager. " "We invite all of you to register and participate in this event to discover various interesting tools, projects and programs."
For more GCC product information, please contact your local sales rep. or visit www.GCCworld.com.