Nota de Prensa
Feb.2013
GCC LaserPro X500II Receives 2013 Taiwan Excellence
GCC, a global forefront equipment-manufacturing provider in the visual communication industry, is proud to announce that our GCC LaserProX500II wins 2013 Taiwan Excellence. The award-winning GCC LaserPro X500II offers high product performance in terms of both durability and feasibility; additionally, the X500II model combines cutting and engraving capabilities to give users a versatile system.

About GCC LaserPro X500II
The GCC LaserPro X series is the best economical choice for laser cutting, providing high power wattage for quality cutting capability and high throughput.

The following are several unique merits for GCC LaserPro's all new X500II:
1. High ROI machine with an appealing price tag while producing extraordinary cutting quality.
2. Spacious 51.1 x 36.1 in. (1300 x 916 mm) working area.
3. Unique cutting table with tipped bars that can be easily adjusted without tools to create different levels of working depths. The cutting table of X500II reduces laser reflections and delivers clear cutting edge.

About Taiwan Excellence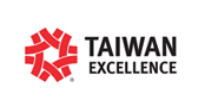 Taiwan Excellence is the highest accolade awarded to products that encapsulate innovalue. Taiwan Excellence winners not only represent the most revolutionary, high quality, high value added products made by Taiwan. They epitomize Taiwan's unique genius in using innovation to create added value in the design and manufacturing of leading-edge products.

For more product information, please contact local GCC sale representatives in your area or visit www.GCCworld.com.
About GCC
GCC, a global leader in professional large format UV curable inkjet printer, laser engraving/cutting/marking systems, vinyl cutting equipment, provides businesses, governments, and consumers with innovative and reliable solutions. Headquartered in Taipei, Taiwan, GCC has branch offices in Walnut, CA and Capelle a/d IJssel, Netherlands. With over 100 current and pending worldwide product patents and trademarks, GCC has earned a worldwide reputation for innovation, quality and reliability in the awards & recognition, sign, personalization and manufacturing industries.