Nota de Prensa
Oct.2016
GCC LaserPro Unveils SmartPRINT™ - Direct Print Solution for MAC
GCC, a global forefront equipment-manufacturing provider in the visual-tech industry, is pleased to introduce the SmartPRINT™ software.
The GCC LaserPro SmartPRINT™ software features powerful functions, an intuitive interface and embedded GCC LaserPro laser parameter setting for both MAC and Windows users. Currently this new optional solution is compatible with GCC Spirit Series, VenusII, C180II, MercuryIII, S290LS and MG380Hybrid laser engravers. And GCC X Series and T500 laser cutters. -- more laser models are expected to join the line in the near future.
For entry-level users who are not familiar with graphic design software programs such as Corel Draw and Illustrator, GCC SmartPRINT™ gives them an option with a built-in clipart library, various file formats support (pdf, svg, png, eps,..) and advanced graphic functions from Auto Trace Image Contour, Convert to Rhinestone, to Generate Puzzle, and more. For MAC professionals who would like to utilize the powerful graphic function of MAC software programs are able to import the designed files to SmartPRINT™, set up laser parameters, and then output to GCC Laser Pro laser machines directly. GCC SmartPRINT™ eradicates your pain of switching between different computer operating systems and losing design content during conversion.
For MAC professionals:

For entry-level users: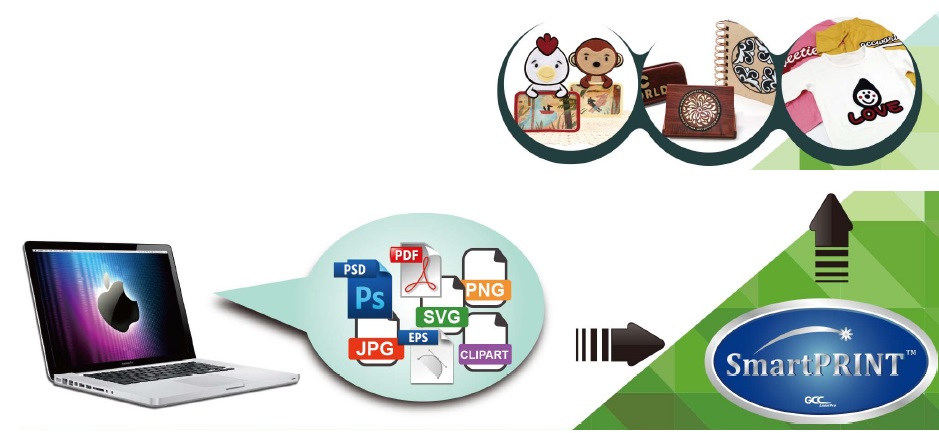 Features of SmartPRINT™
Available for Windows 7/8/10 and MAC OSX10.6-10.11
TraceImage auto traces images to contour lines for cutting
Integrated GCC LaserPro print driver
Intuitive rhinestones and puzzle templates
Ready-to-use clipart and various file formats supported, including SVG & pdf
WYSIWYG Interface—What you see is what you get
Multi-language interface: English, French, German, Portuguese, and Spanish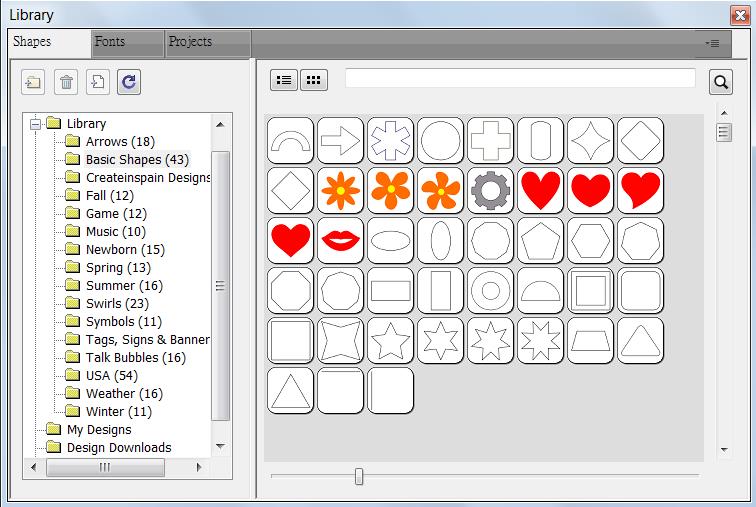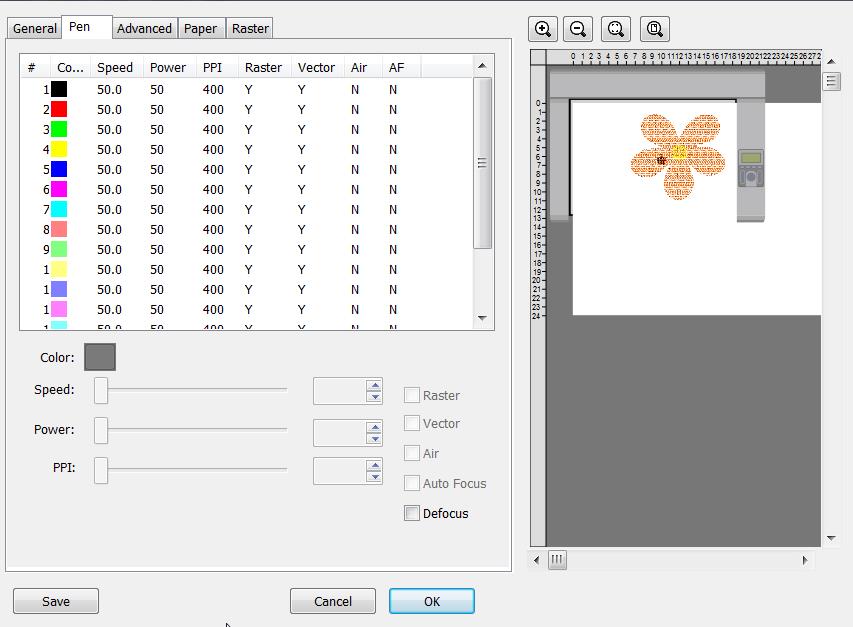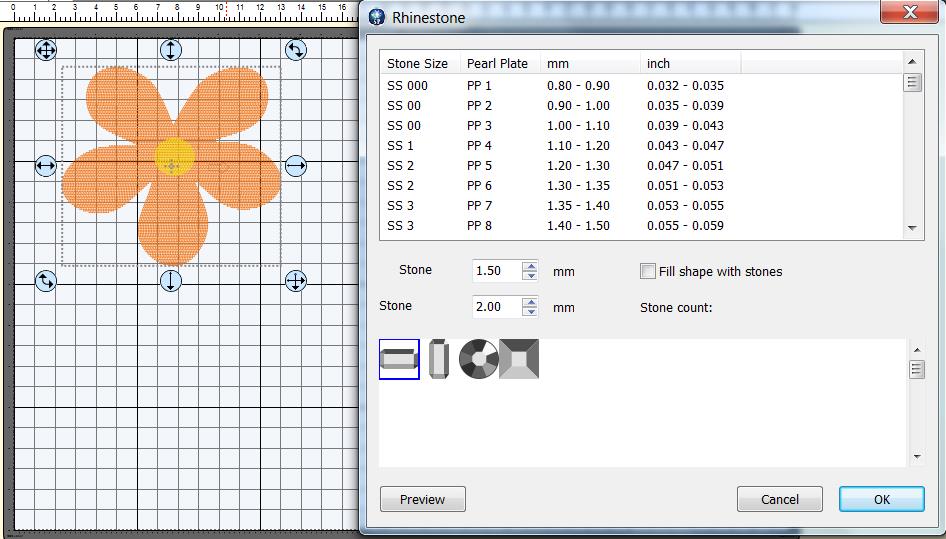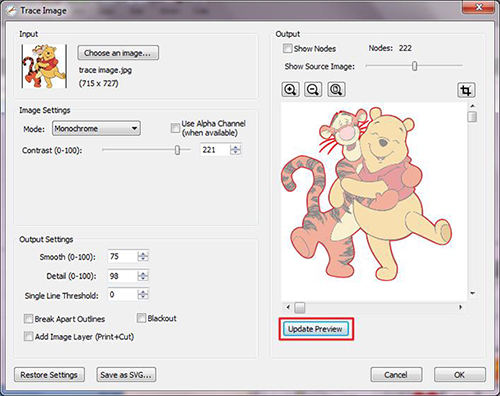 For more product information, please contact local GCC sale representatives in your area or visit www.GCCworld.com.
About GCC
GCC, a global leader in professional large format UV curable inkjet printer, laser engraving/cutting/marking systems, vinyl cutting equipment, provides businesses, governments, and consumers with innovative and reliable solutions. Headquartered in Taipei, Taiwan, GCC has branch offices in Walnut, CA and Capelle a/d IJssel, Netherlands. With over 100 current and pending worldwide product patents and trademarks, GCC has earned a worldwide reputation for innovation, quality and reliability in the awards & recognition, sign, personalization and manufacturing industries.