Nota de Prensa
Dec.2015
GCC Launches FMC280 Compact Fiber Laser Metal Cutting System
GCC, a global forefront equipment-manufacturing provider in the visual communication industry, is pleased to announce its new addition to its LaserPro lineups: FMC280, a laser metal cutting system that comes with a 28"x14.5" (712x370mm) work area with peak power 1.5kW fiber laser for metal cutting.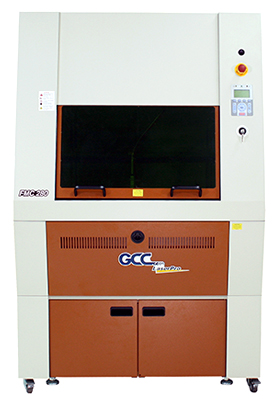 To distinguish itself from conventional large format, high power, pricey laser metal cutting machines, GCC FMC280 has featured a compact laser system with a powerful fiber laser source to handle thin metal cutting. GCC has developed an easy way to operate fiber laser cutting systems that yield spectacular cutting edges. FMC280, a cutting specialist engineered for excellent performance and output quality, is good for specialized engineering products, prototyping, education, and customization jobs. The key components from the world's leading vendors ensure FMC280's top-notch quality and performance. Innovative features developed based on GCC's years of experience make FMC 280 the most user-friendly laser metal cutting system in the market.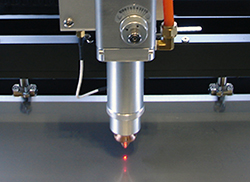 Key highlights of FMC280:
Cuts through various metal sheets from stainless steel to reflective metals.
Clear cutting edges ensured, no charred edges created or after finish required.
High quality components from the best providers in the world.
Environmentally friendly fiber laser technology reduces electricity power consumption.
Saves floor space with a sufficient work table for engineering and prototyping.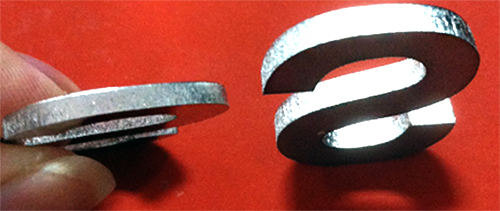 More features:
Unique fiber laser source with supreme cutting capabilities

World's top fiber laser source with max. 1.5kW peak power designed in FMC 280.
Unique laser firing mode meets various metal sheets processing demands.
Powerful cutting capability handles up to 3mm thick stainless steel and high reflective metals (aluminum & copper) and creates clear edges.

High quality U.S. capacitive cutting head keeps constant focal distance for consistent cutting results.
Closed-loop servo motion system ensures precise movement and output.
The SmartSEAL™ Technology Dust Protection rail keeps dust away from the motion system to reduce daily maintenance and prolong rail's life cycle.
Patented PPI laser firing control maximizes laser performance and enhances accuracy.
Automatic pressure sensor is triggered when gas pressure drops to minimize material waste and down time.
Windows-based open-architecture driver Outputs directly from commonly known design programs such as AutoCad, CorelDraw, and Illustrator through a Windows driver instead of relying on a proprietary AP. The self-developed driver comes with 16 sets of laser parameter settings for laser cutting in one time.
Automatic Z movement loads up to 120mm (4.7") thick objects.
The user friendly Collecting Drawer design collects cut-off work pieces and cleans scraps with ease.
Ethernet connection allows one PC to communicate with multiple machines or vice versa, allowing more flexibility operation.
The Drag N Play™ design eliminates complicated setup procedures.
CE safety compliance.