Nota de Prensa
Jun.2014
The Bulk Ink System for JC-241UV Printer/Cutter Is Now Available
GCC, a global forefront equipment-manufacturing provider in the visual communication industry, would like to introduce to you the bulk ink system, which allows you to feed a great amount of ink and facilitate an uninterrupted workflow.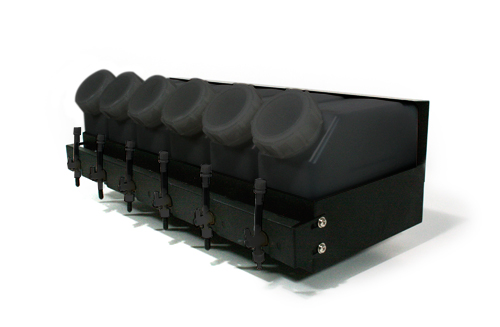 GCC is the only provider in the industry of original bulk ink systems which offer an economic ink solution that is guaranteed for quality.
The bulk ink system is an optional item of JC-241UV for implementing continuous printing, which is equipped with a six-color (KCMYLcLm) ink tank box (every tank contains 1 liter of ink).
The bulk ink system is the best solution for your JC-241UV printer/cutter. It helps to lower costs and offer you a convenient and unlimited printing possibility.
For more product information, please contact local GCC sale representatives in your area or visit www.GCCworld.com.