Nota de Prensa
Jan.2012
GCC announces the new optional item—External Control Interface
GCC, a global forefront equipment-manufacturing provider in the visual communication industry, is excited to announce the new optional item—External Control Interface "For Spirit Series models only".

The optional External Control Interface Board allows users to set up their system to communicate with external devices such as odor reduction unit and remote interlock control

Some Brands of Odor Reduction units accept external signals to temporarily turn on or turn off the odor reduction unit. For Remote Interlock Control, certain working environment requires users to set up an extra Remote Interlock Control or allows the laser machine to be stopped if a security device is triggered.

For more product information, please contact local GCC sale representatives in your area or visit http://www.gccworld.com/.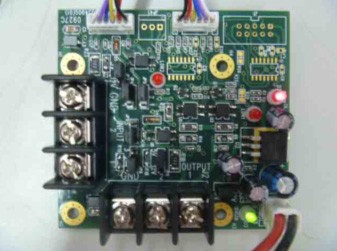 About GCC
GCC, a global leader in professional large format UV curable inkjet printer, laser engraving/cutting/marking systems, vinyl cutting equipment, provides businesses, governments, and consumers with innovative and reliable solutions. Headquartered in Taipei, Taiwan, GCC has branch offices in Walnut, CA, Capelle a/d IJssel, Netherlands and Kunshang, China. With over 100 current and pending worldwide product patents and trademarks, GCC has earned a worldwide reputation for innovation, quality and reliability in the awards & recognition, sign, personalization and manufacturing industries.